Reservations: 800-842-2882 (Toll-Free U.S.)


accommodations

amenities


restaurant & lounge

activities

rates and packages

snow packages

maps

meetings

guest reviews

employment


"Home to the
Yellowstone Visitor"
At the west entrance to Yellowstone National Park, in West Yellowstone, Montana, the Stage Coach Inn is a treasured landmark hotel, and at the same time, it's completely modern and up to date. It's an ideal location for Yellowstone explorers of every age and in all four seasons.
Free deluxe continental breakfast is served just off the hotel's spacious main lobby, and we have free high speed internet access so you can easily stay in touch even from our edge of the wilderness. The new furnishings in the deluxe guest rooms are getting great reviews, and the rooms have free internet, 32 inch flat screen color cable tv, air conditioning, microfridges (deluxe rooms), hairdryers, and all the amenities you'd expect from a first class hotel.
Our Wildlife Display, located in the hotel's main lobby, is a new and welcome addition to the Stage Coach Inn. Here you can see up close authentic realistic displays of many of the animals native to the Yellowstone area, including American Bison (Buffalo), Gray Wolf, Rocky Mountain Goat, White-Tail Deer, Mule Deer, Grizzly Bears, Black Bears, Elk, Fish, Mountain Sheep, and Moose!
Amigos Restaurant in the hotel offers great food and refreshments. Another option is to relax in the double indoor whirlpools or the sauna after your Yellowstone activities. There's ample outdoor parking, and a free underground parking garage, heated in winter. We have an elevator, guest laundry, and are in easy walking distance to everything in town, and just a few blocks to the park entrance.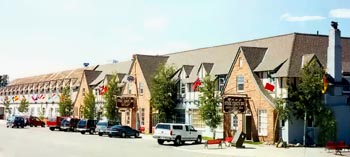 Book from this website and save 10%, just click the blue online reservations button to check for your dates.
Questions? Contact us
sci@yellowstoneinn.com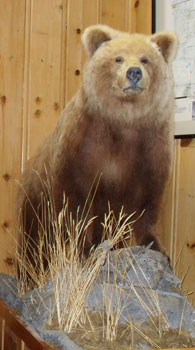 "Home to the Yellowstone Visitor," the Stage Coach Inn combines warm western ambiance with the amenities of today.

Our Mission Is... to create an atmosphere so positive that each person who enters our hotel feels relaxed and welcomed and wishes to return with family and friends.

Yellowstone--the name conjures visions of natural wonders--geysers, rivers and abundant wildlife--a wilderness so awesome that no one believed mountain man Jim Bridger when he described what he saw here.

Join us and Explore Yellowstone National Park.